DIVORCE AND FOCUSING ON THE NUMBERS
DIVORCE AND FOCUSING ON THE NUMBERS
Posted on February 6, 2023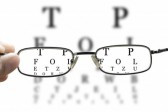 During the divorce process, emotions are heightened and it can be difficult to focus. However, it is only after those divorcing really focus on the numbers that an acceptable settlement can be achieved.
For example, a divorcing couple was in our Brentwood, TN office this morning and they said they just wanted to get the divorce settlement over ASAP. I asked if they had finished their expense worksheets. Their reply was, no. I explained alimony is based primarily on need and ability. The expense worksheet explains what amount of alimony the wife needs and what amount of alimony the husband can afford to pay. So, the sooner they finished their homework, the sooner we would have productive alimony conversations...
I understand this is a tough time for all and your brain is likley racing to deal with daily life events, taking care of children, demands of working, taking the dog to the vet and planning their daughter's birthday party. But, the sooner those divorceing can focus on the numbers, the sooner they will understand their financial reality and the sooner their case can be settled.
I suggest those divorcing work with a therapist to address their emotional needs so those issues are handled and I can move effeciently through their case. If you or someone you know is divorcing and needs emotional support, call our office and we will gladly refer them to a therapist we trust.
---