DIVORCE AND COMMUNICATION WITH YOUR SPOUSE
DIVORCE AND COMMUNICATION WITH YOUR SPOUSE
Posted on January 14, 2023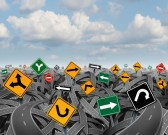 If you are divorcing and have children, it will be important for you to communicate directly with your spouse regarding parenting time, how expenses for the children will be paid and many other topics.
While this is likely a difficult time for both spouses, you know your children better than the professionals who are assisting you through your divorce. And the parents should be the ones making parenting decisions.
Divorcing spouses are typically experiencing strong emotions and some days will be better than others. I highly recommend working with a therapist to address your emotional issues. Having a clear head is important so you can make sound decisions regarding parenting time, the division of the marital estate and alimony/child support topics.
---