Divorce Financial Fears in Nashville
Posted on December 17, 2017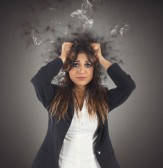 Divorce financial fears in Nashville / Davidson County and Brenwood / Williamson county are common. Having some finacial fears during this time is to be expected because intelligent people understand the stakes are high. Considering the short and long-term impacts as well as tax consequences of a settlement can be confusing because people typically don't get divorced every week and they lack knowledge.
I encourage those divorcing to first consult with a financial professional to educate you about finances before an attorney is involved. Why? Because an attorney can't give meaningful legal advice until you have your finances somewhat organized... Because 90% of the divorce is emotional and financial. The legal aspects are 10% of a divorce. Does that surprise you? Perhaps that is because you are new to divorce... Ask someone who is divorced if they agree with these percentages.
What if you don't pay the bills and don't have a list of assets? There are ways for you to gather this information yourself, you just don't know what they are because you lack divorce experience. We are happy to meet with you for a complementatry consultation to provide more information about how you can educate yourself and empowered.
---