5 Tax Traps to Avoid During a Divorce
Posted on May 4, 2011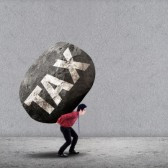 I was speaking with a new client yesterday and discussing the importance of understanding the tax consequences of her divorce settlement. Like most of my clients, she had not paid the family bills or addressed paying their taxes. She was totally unaware of how ignoring tax issues could cost her tens of thousands of dollars in her settlement. Listed below are some common tax pitfalls of divorce that she and most of my clients do not know when they enter my office:
Not knowing how to execute an institution to institution transfer of retirement funds and therefore having to pay taxes on those funds. Do you know how to correctly transfer funds to avoid taxes?
Not knowing when you can withdraw retirement funds from a retirement account without paying a 10% penalty if you are younger than age 59 1/2. Attorney fees are not the only costs of divorce. Financial missteps during divorce can easily overshadow the known costs.
Failing to realize that your alimony will be taxed. Forget this detail and you'll ask for too little alimony. You'll need to add your monthly alimony taxes into your monthly budget to understand how much alimony you really need to pay your bills each month. Are alimony taxes included in your monthly budget?
Failing to have tax credits/refunds or capital gains/losses carried forward as divisible assets listed in the MDA. Did you forget about those assets? You may unintentionally give your ex-spouse a parting gift. Paying attention to details is vital during divorce.
Not deducting your attorney fees that are attributable to receiving alimony or retirement funds, if you qualify. Do you know if you qualify? This information can potentially save you thousands of dollars.
I always encourage client to consult their tax advisor concerning the information addressed above to ensure that it applies to their unique situation. I help my clients understand these tax and other financial issues before they sign their final divorce paperwork. I know they have one chance to get their divorce settlement right. If you are divorcing, take the time to secure your future and your children's future. Don't just get a divorce. Get a financially smart divorce.
---